Sun Mar 03, 2013 5:21 pm
Hello everyone!
Here, by popular demand, is a great new volume of Our Gang silents from
http://www.reelclassicdvd.com
!
THE OUR GANG COLLECTION - Volume 4
Five of the Gang's Greatest and Funniest Silents!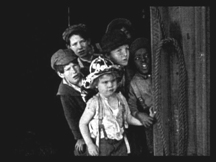 FIRE FIGHTERS (1922)
The earliest surviving Our Gang film. After discovering the local bootlegger's still, the gang decide to incorporate it into their new fire truck. Jackie is department chief because he was given a fireman's helmet in exchange for washing his face. All goes well until the gang try to extinguish a fire with high-octane hooch!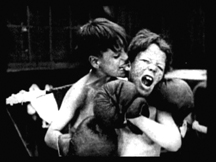 THE CHAMPEEN (1923)
Sammy must raise a dollar to pay for the apples he snitched from the local grocer. To do this, he arranges a boxing match between long-time enemies Tuffy and Mickey. To keep them motivated, he tells each fighter that he's sure to win because the other has agreed to "lay down" in the second round! Re-made in 1929 as the early talkie, "Boxing Gloves".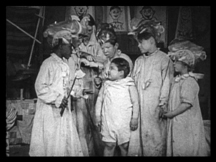 LODGE NIGHT (1923)
In order to attend an important meeting of their secret lodge, the Cluck Cluck Klams, the gang must devise clever means of escaping their evening chores. When a couple of crooks interrupt Joe's initiation, the gang find themselves in a high-speed chase with the police!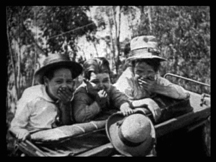 SUNDAY CALM (1923)
The gang and their parents embark on a nice Sunday picnic. All is calm and serene if you don't count the broken wagon wheel, the missing kids, the runaway horse, the pig, the bear or the thunder storm!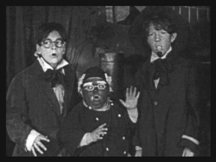 UNCLE TOM'S UNCLE (1926)
The gang stage a hilarious production of "Uncle Tom's Cabin" in Mickey's barn with Joe in the lead role. Things get difficult because Joe's mother continually interrupts the show to make him clean up the back yard. Soon a group of rowdies arrive and try to stop the show with fireworks and rotten vegetables while a goat (full of gunpowder) sends the audience and cast running for the hills!
Original music scores composed and performed by Ben Model!
Thank you for taking a look.
Mark