Mon Jun 25, 2012 9:28 am
Hello everyone!
Celebrating 9 years in business with more than 100 releases (so far), here's a new release from Reelclassicdvd. Please check our website to see our complete listings at
http://www.reelclassicdvd.com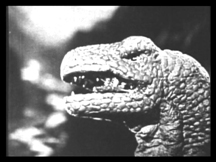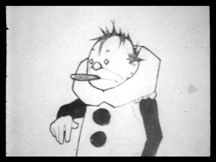 THE LOST WORLD (1925)
WINSOR MCCAY THE FAMOUS CARTOONIST OF THE N.Y. HERALD AND HIS MOVING COMICS (1911)
THE LOST WORLD
starring Bessie Love, Lewis Stone, Wallace Beery, Lloyd Hughes and Bull Montana. Directed by Harry O. Hoyt. A young reporter, in search of an exciting assignment, joins a rescue party to save a missing explorer from a remote and mysterious section of the Amazon. They soon find themselves stranded and menaced by giant prehistoric beasts and a mysterious ape-man!
An exciting and wonderful showcase for the amazing stop-motion techniques of Willis O'Brien who would later create KING KONG, SON OF KONG and MIGHTY JOE YOUNG, among others. For more of O'Brein's pioneering special effects, see our earlier release: WILLIS O'BREIN PRIMITIVES.
Though somewhat shorter than the 2000 restoration, our version retains the politically incorrect titles that were replaced for that release.
Original piano score composed and performed by Paul Norman.
WINSOR MCCAY AND HIS MOVING COMICS
starring Winsor McCay, John Bunny and George McManus. Directed by Winsor McCay and J. Stuart Blackton. Produced by the Vitagraph Company of America. In this amusing short Winsor McCay bets John Bunny, and other members of his gentlemen's club, that he can create drawings that will move on the motion picture screen. After a month of hard work and 4,000 drawings (all made by hand) he reveals his creation to the astonishment of his friends.
Thanks for looking!
Mark
http://www.reelclassicdvd.com
Blackhawk Films
Customer #0107793