Posts: 504
Joined: Mon Oct 11, 2010 6:32 pm
Location: Norway
Mon Oct 01, 2012 8:58 am
While searching for something entirely different I stumbled upon the entertainment section of The New York Sun, Saturday May 26, 1928. One advertisement features a familiar name in an unfamiliar (for me) context: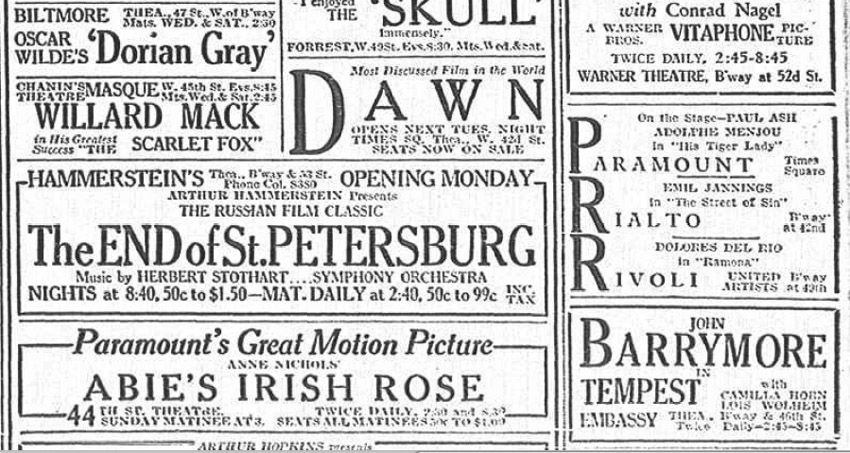 Stothart was of course the composer and/or musical director on several MGM films. I was unaware that he had scored a silent earlier. The presenter is Arthur Hammerstein, for whom Stothart had worked for years on Broadway shows, and whose illustrious nephew Oscar would count Stothart among his collaborators. Was this Stothart's first and only silent score, and does the score exist?
There's always the discussion of the precise definition of a "classic" - here's a film pronounced a classic the year after it was made. On the right is an ad for
Tempest
, so New Yorkers could certainly get their fill of the Russian revolution on screen.