Posts: 158
Joined: Thu May 08, 2008 8:41 am
Sat Jul 25, 2009 3:38 pm
I found this linked on an interesting blog piece about "The March of Time":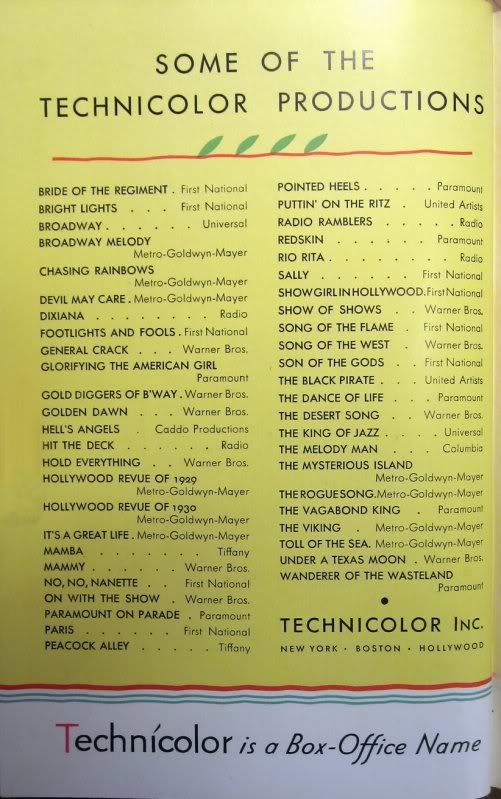 I put this in the talkies bit, as I
think
most of them are talkies.
What survives, in (or not in) Technicolor, out of this list? What can people tell me about these films, many of which I know nothing about? "Gold-Diggers of Broadway", I've seen the remaining extracts of, "Footlights & Fools" w/Colleen Moore and "Paris" w/Irene Bordoni I'm sure are lost. "Hollywood Revue of 1930" I think is "March of Time" itself. "Broadway" i remember there being a discussion of here. "Rogue Song" I think is the one with the ballet dancers. A few others I recognise. I love the look of 2-strip, its so beautiful....