We're very proud to announce our new release of the wonderful "Tol'able David" with an original score performed by John Mucci which includes "Greenstream (Blue Grass, Virginia)" the very first original production from Reelclassicdvd.com!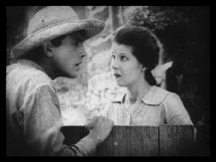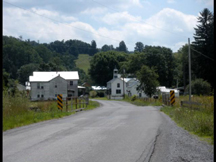 TOL'ABLE DAVID (1921)
and GREENSTREAM (Blue Grass, Virginia) (2018)
TOL'ABLE DAVID
starring Richard Barthelmess, Gladys Hulette, Ernest Torrence and Marion Abbott. Directed by Henry King. Shot largely on location in Blue Grass, Virginia, "Tol'able David" is one of the most famous and best-loved films of the entire silent era. Originally intended to be directed by D.W. Griffith (who decided against it), the director's job eventually went to Henry King who created a true masterpiece. Telling the story of David and Goliath against a rural American setting, young David Kinemon must overcome the crippling of his brother and the death of his father to gain the strength and understanding of what it means to be a man. Richard Barthelmess and (the adorable) Gladys Hulette are pitch perfect as the young romantic couple. The true standout performance, however, is delivered by Ernest Torrence as the brutal, mindless murderer, Luke Hatburn. Even after nearly a century, his portrayal in this film is a frightening experience. An absolute classic of the silent cinema, Tol'able David is an unforgettable motion picture!
Original music score composed and performed by John Mucci!
GREENSTREAM (Blue Grass, Virginia)
Over two lovely summer days, the intrepid Reelclassicdvd crew (consisting of one) visited the beautiful town of Blue Grass, Virginia - the site of many of the locations immortalized in "Tol'able David". Using stills and video, we've assembled this mini-documentary which captures the rural atmosphere and rugged beauty of Blue Grass in Virginia's Western Highlands. Several scenes from "Tol'able David" are featured along with comparison shots showing the locations as they appear today. There's even a video tour of The Hotel Monterey (later The Highland Inn) at which several of the cast and crew lived during filming. The scene of mystery, tragedy and scandal, the hotel has long had the reputation of being haunted.
To order, please visit our website:
http://www.reelclassicdvd.com
. Thanks for looking!
Mark