Any other fans here of this delightful and absurdly forgotten actress? Any expert advice here as to the status of her lesser known movies or her equally elusive personal life?
Being hopelessly, unashamedly in love with Miss Haver, I decided to try a little online detective work on her films, concentrating on the last 30 titles in her filmography, from the years 1925-1930 that saw her rise from featured player to headlining star. Here's a summary of what I dug up, piecing together what info there is on IMDb and silentera.com, with some help from the Vitaphone Blogspot. Thanks to Richard M. Roberts and Brooksie for added information.
PE = Print exists
PL = Presumed lost
SSU = Survival status unknown
Rugged Water (1925) - SSU
The Golden Princess (1925) - SSU
New Brooms (1925) - SSU
A Fight to the Finish (1925) - PE
The Caveman (1926) - PE
Other Women's Husbands (1926) - PL
Hard Boiled (1926) - PE
Up in Mabel's Room (1926) - PE
Don Juan (1926) - PE
3 Bad Men (1926) - PE
Fig Leaves (1926) - PE
The Nervous Wreck (1926) - PE
What Price Glory (1926) - PE
Girl in the Rain (1927) ? (unlisted on silentera)
Nobody's Widow (1927) - SSU
No Control (1927) ? (unlisted on silentera)
The Little Adventuress (1927) - SSU
The Way of All Flesh (1927) PL
Your Wife and Mine (1927) - ? (unlisted on silentera)
The Rejuvenation of Aunt Mary (1927) ? (unlisted at silentera)
The Fighting Eagle (1927) - PE
The Wise Wife (1927) - SSU
Chicago (1927) - PE
Tenth Avenue (1928) - SSU (Trivia: Banned in Finland!)
The Battle of the Sexes (1928) - PE
Sal of Singapore (1928) - PE
The Shady Lady (1928) - SSU (trailer exists)
The Office Scandal (1929) - PE?
("A decomposing nitrate print of this film survives in the UCLA Film and Television Archives" is the rather downheartening comment on IMDb — I've no idea when that was written or what the present status of the print is.)
Thunder (1929) - PL (half a reel exists)
She Couldn't Say No (1930) - ? - PL
That's 14 out of 30 films known to exist (in some cases, perhaps "asserted to exist" is the right phrase) - a survival ratio of about 46.66%. Of those 14, I've seen 9 (all except
A Fight to the Finish, Hard Boiled, The Caveman, Sal of Singapore
and
The Office Scandal
). Of her earlier films, I've seen
The Balloonatic
with Buster Keaton (she was one of his best female foils, I think, and I'd like to have seen them do more together) and the abridged version of
A Small Town Idol
.
Haver is such an attractive actress — sexy, savvy and funny — that I'm mystified as to why her cult following isn't bigger than it appears to be. Even the recent DVD release of her great performance in
Chicago
doesn't seem to have ignited much interest.
Among the mysteries in the above filmography, not the least one is her (alleged?) last film,
She Couldn't Say No
. In what contemporary publicity material I could locate on this title, a vehicle for comedienne Winnie Lightner, Haver is never mentioned, so she would have a small guest appearance or gag cameo at most. According to the Vitaphone Blogspot, the film must be considered lost. (One almost certain confirmation of this is the fact that its only IMDb reviewer is none other than F. Gwynplaine MacIntyre!)
Among her lost films,
The Way of All Flesh
with Jennings and
Thunder
with Chaney would of course be among the top sought-after titles. I'd especially love to see the part-talkies
Thunder
and
Office Scandal
turn up, for the possibility of hearing what she sounded like.
In 1929, she retired from acting after marrying millionaire William Seeman. Life imitating art?
She told Cecil B. DeMille she was ending her contract with him under the "Act of God" clause. Stunned, DeMille asked, "What Act of God?" Haver replied, "If marrying a millionaire isn't an Act of God, I don't know what is." DeMille let her go.
- IMDb
The couple divorced in 1945, and 15 years later she took her own life, following at least one previous suicide attempt. A sad end, like her contemporary and fellow Sennett Bathing Beauty, Marie Prevost.
How high on the historians' radar was Haver in the sound era? Does anyone know if she was ever approached to be interviewed about her work in films, or indeed if anyone has ever undertaken any thorough biographical research on her?
Any info, thoughts or opinions on the elusive Miss Haver is highly welcome.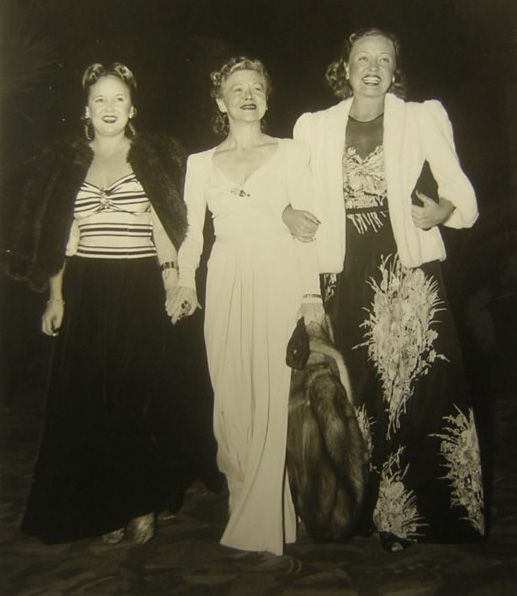 This is the only post-career image of Phyllis (right) I could locate. She's accompanying fellow silent veterans Ruth Taylor (left) and Lela Rogers (centre) for Lela's premiere party for her daughter Ginger's film Lucky Partners (1940).
Phyllis Haver and Marie Prevost, two of Mack Sennett's Bathing Beauties who would move on to bigger things in the decade to come.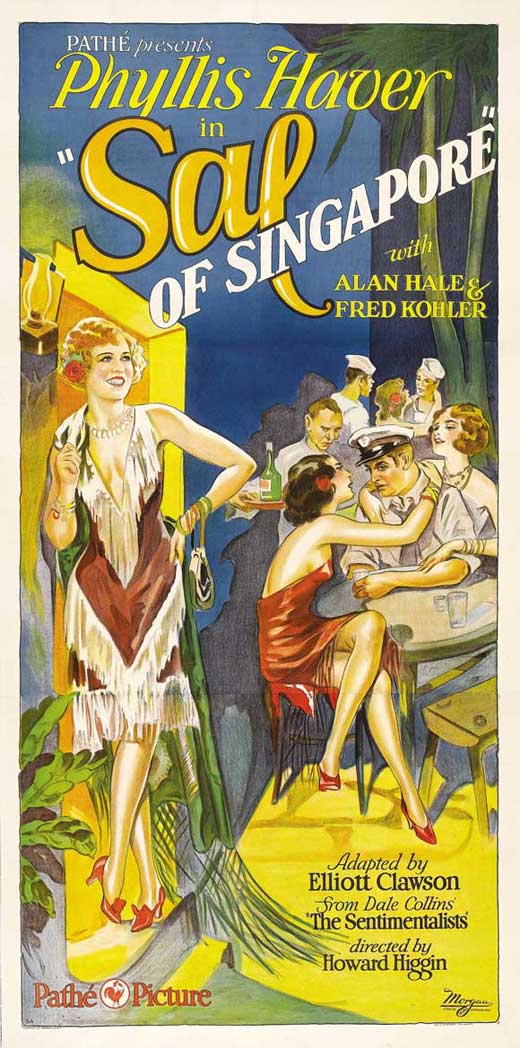 Tenth Avenue
, 1928: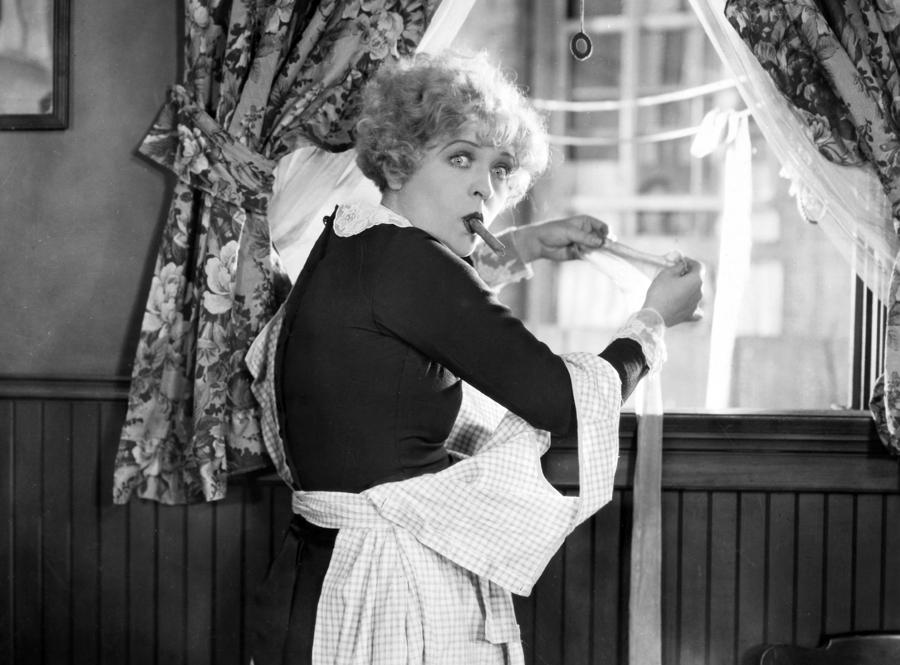 Milwaukee Journal, Nov. 21 1960:
Phyllis meets the Surrealists: Still from
Chicago
used in André Breton's photo-collage "Automatic Self-Portrait" (1938):