I never know what I'll discover when checking out variety show broadcasts from the 1930s. Here are two cases in point where Silent Film Queens Theda Bara and Mae Murray turn up on the Texaco Star Theater in late 1939. I have a hunch they may have done the bit as a favor to host Ken Murray, who seemed to know everybody in Hollywood and took home movies of them. Tom Mix and Lillian Gish show up on other Texaco broadcasts.
First, I excerpted this segment from the Texaco show of November 8, 1939. The woman comic you'll hear is Iran Ryan, later famous as "Granny" on TV's "Beverly Hillbillies" in the 1960s. The young man who asks Theda a question about
A FOOL THERE WAS
is singer Kenny Baker. Things get weird when Murray asks Theda to star in their version of
CLEOPATRA
!
Enjoy:
[audio
http://oldhollywoodincolor.files.wordpr ... 6-1939.mp3
" target="_blank]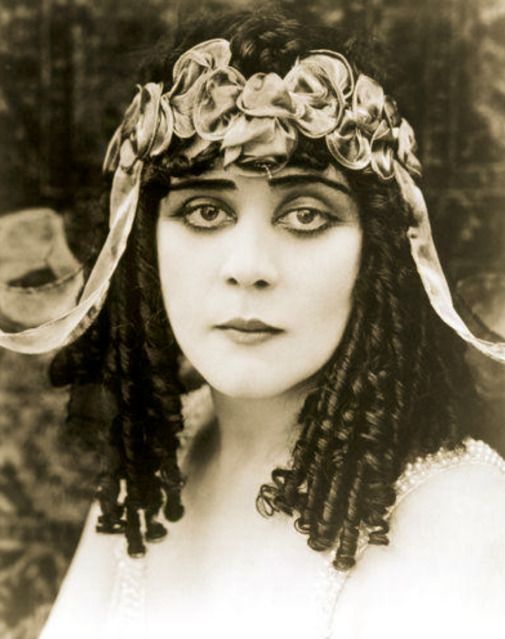 Ken Murray welcomes Mae Murray (yes, there are jokes about their last names) on the December 6, 1939 broadcast of Texaco. Irene Ryan and Kenny Baker are on hand again and I must admit that Kenny gets in a good joke about the Ziegfeld Follies. As with Theda Bara, the cast pays tribute to Mae Murray by performing their version of
THE MERRY WIDOW
. I have excerpted only Mae's part of the show:
[audio
http://oldhollywoodincolor.files.wordpr ... 6-1938.mp3
" target="_blank]