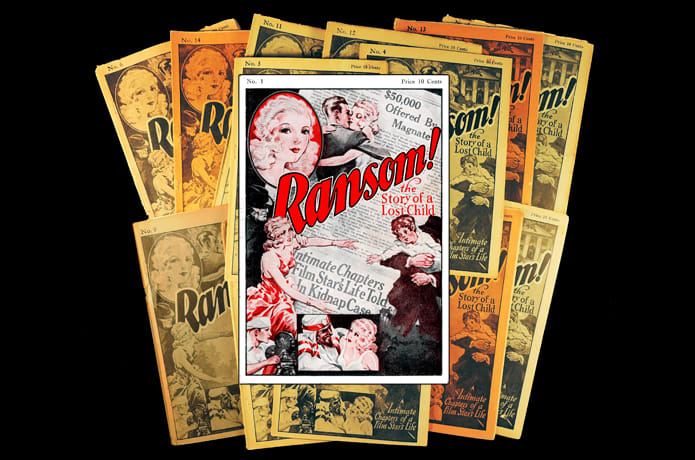 RANSOM! The Story of a Lost Child; Intimate Chapters of a Film Star's Life
https://www.indiegogo.com/projects/rans ... ifecycle#/
Our first crowdfunder at IndieGogo endeavors to publish the first volume of a long lost epic serial pulp set in Pre-Code Hollywood!
The 1933 pulp trash odyssey concerns Janelle Elliot, a brave young woman who races the globe to reunite with her stolen child held for ransom. If funded this will create the first of nine volumes that collects the complete original 110 issue pulp series. Over 3520 pages in total!
Janelle Elliot's never ending peril, disaster and torment while fighting to pull her baby out of the cruel hands of predators leads her into a series of sensational dramas and crisis that gains her national attention. Amidst this unwelcome publicity she is offered a studio contract and becomes a movie star in Pre-Code Hollywood, California.
Pulp trash themes, grisly murder, and dramatic adventure in spades. In this first volume Janelle is falsely accused of grand larceny, is framed in Greenwich Village for murder, sent to the electric chair, and attacked by bloody savages in Cuba!
These are is among the number plot turns she experiences just in the first volume!
If funded, this electrifying pulp trash serial will be back into print for the first time since 1933.