LONG AWAITED "KING OF JAZZ" RESTORATION BEGINS IN 2012
As per "The Vitaphone Project" VOLUME 10, NUMBER 4.
Quote:
While we have been asked not to go into too much detail yet, recently leaked reports in other venues allow us to give VITAPHONE NEWS readers some preliminary background on the long awaited restoration of Universal's all-Technicolor 1930 musical THE KING OF JAZZ. Starring bandleader Paul Whiteman in the title role, this film has circulated in washed out VHS versions for years, and then only in the cut-down 1933 reissue length. As often happens with film discoveries, a beautiful but fragile 35mm nitrate print of the original 1930 version turned up, at The Library of Congress, while half a country away in Texas, record auctioneer Kurt Nauck, located and was selling the complete set of 16 inch Vitaphone disks, again for the 1930, not 1933, version.
Hopefully in our next issue, we can provide more detail on this important and challenging restoration. Suffice it to say that it will be done with the utmost attention to providing the best sound and picture quality that modern technology allows. Rutgers film Professor Richard Koszarski and his wife Diane have researched the making of THE KING OF JAZZ for over 30 years, accumulating a massive amount of documentation on the film in its nine different language versions. It is hoped that the completed restoration can be further enhanced with a book or at least an extensive set of notes utilizing the Koszarski's research.
BING CROSBY WITH RHYTHM BOYS & BROX SISTERS - WASHED OUT VHS VERSION
BING CROSBY WITH RHYTHM BOYS & BROX SISTERS - BRAND NEW NITRATE TECHNICOLOR VERSION
FRAME COMPARISON OF WASHED OUT VHS VERSION VERSUS THE NITRATE TECHNICOLOR VERSION
CLOSE UP OF BING CROSBY SINGING "THE BLUEBIRDS & THE BLACKBIRDS GOT TOGETHER"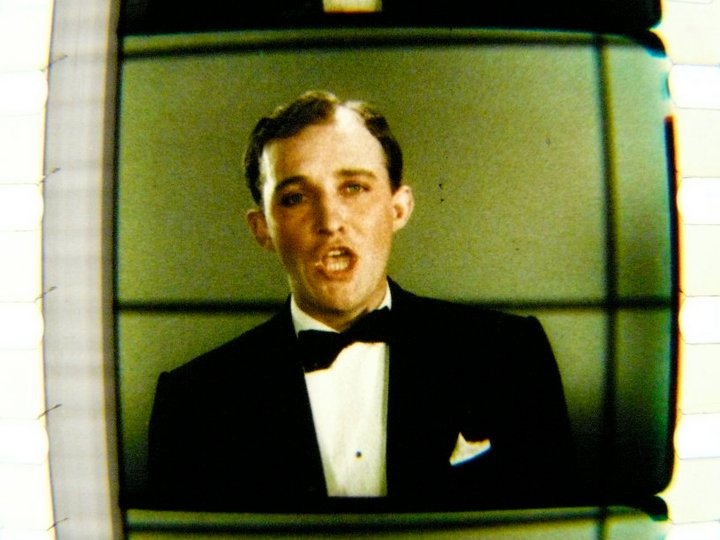 "HAPPY FEET" - THE GIRLS DANCING THROUGH THE SKYLINE OF NEW YORK CITY
JEANIE LANG & LAURA LA PLANTE IN "THE LADIES OF THE PRESS" COMEDY SKETCH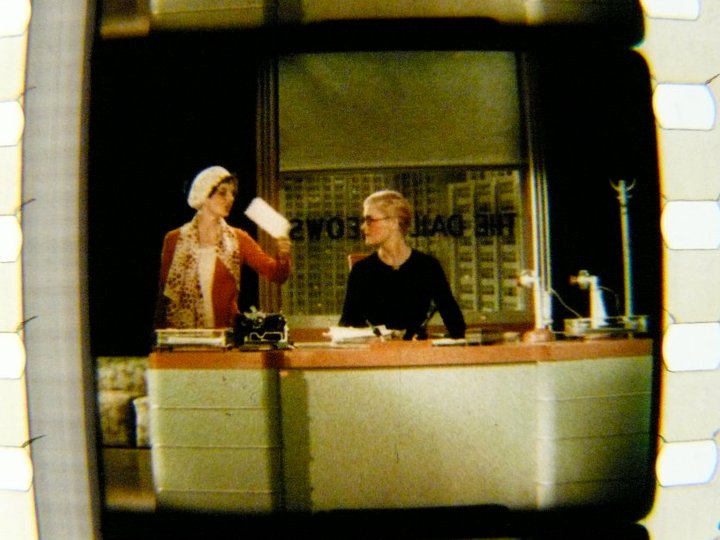 JEANIE LANG & GEORGE CHILES SINGING "MY RAGAMUFFIN ROMEO" NUMBER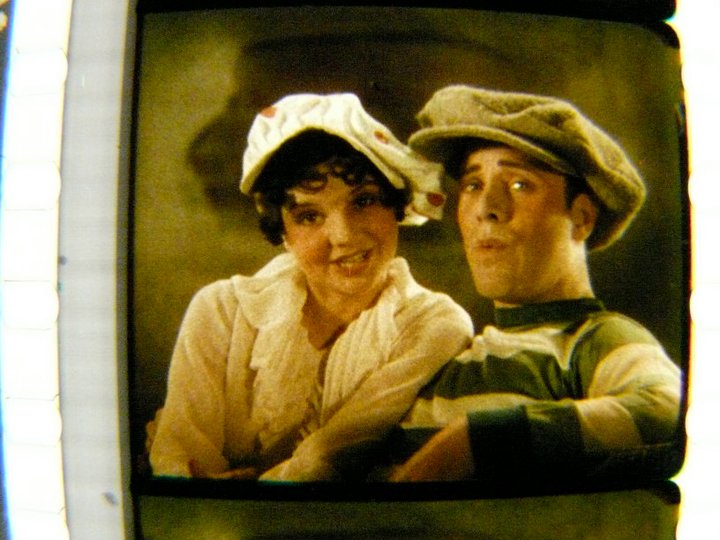 A GLIMPSE OF "THE MELTING POT OF MUSIC" GRAND FINALE WITH A CAST OF HUNDREDS!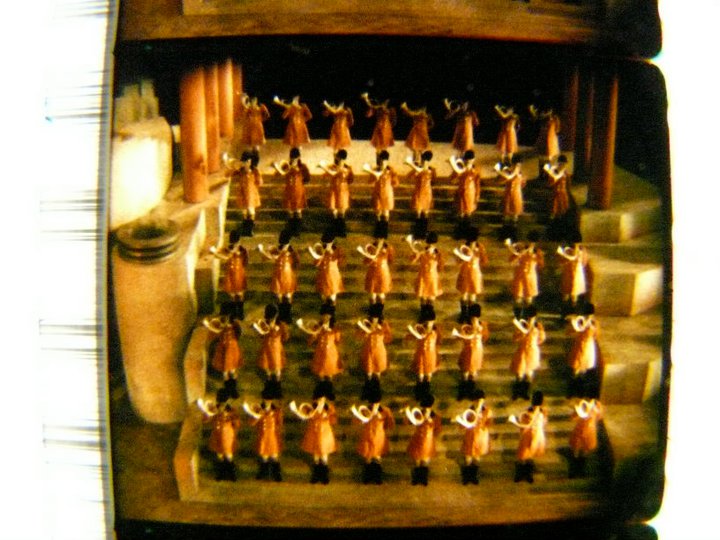 "RHAPSODY IN BLUE" - FINALLY RESTORED BACK TO "RHAPSODY IN GREEN" (AS IT WAS IN 1930)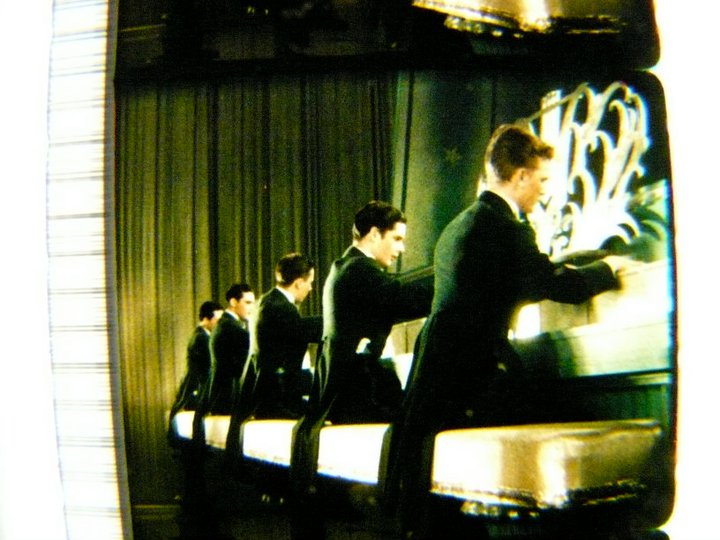 "THE SISTERS G" - SINGING "HAPPY FEET" - (SPECIAL MIRROR EFFECT)
JEANETTE LOFF & STANLEY SMITH SINGING "A BENCH IN THE PARK"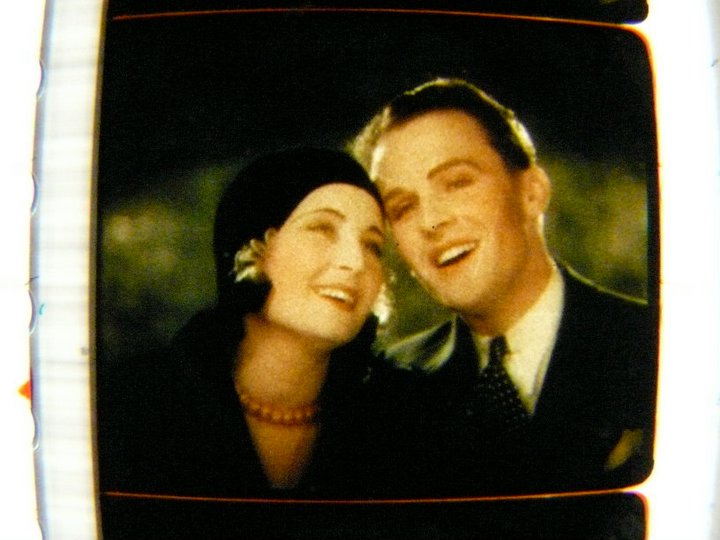 PAUL WHITEMAN WITH SILVER BATON - THE MELTING POT OF MUSIC FINALE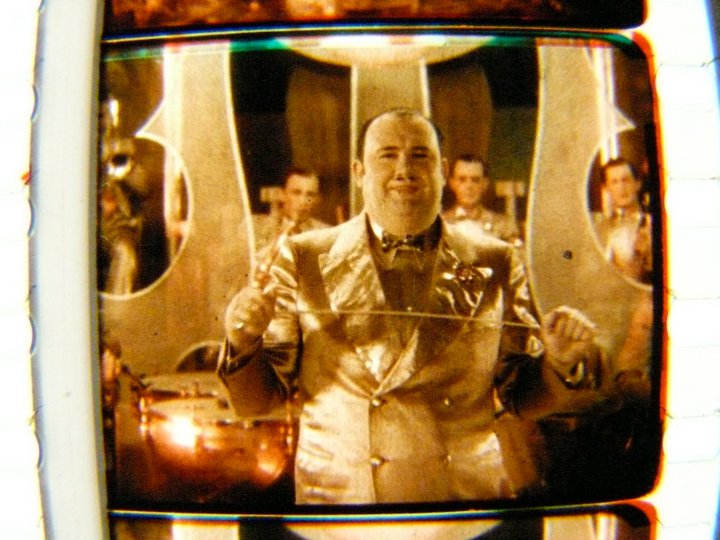 PAUL WHITEMAN INTRODUCING "RHAPSODY IN BLUE" - (NOTICE THE GREEN BACKGROUND ONCE AGAIN RESTORED)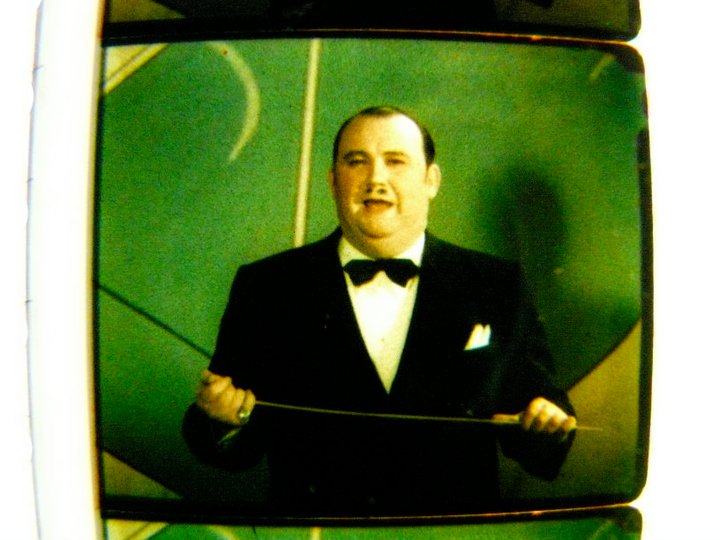 "WILLIE HALL" WITH HIS TYRE PUMP & VIOLIN IN THE BACKGROUND - (PLAYS "THE STARS & THE STRIPES")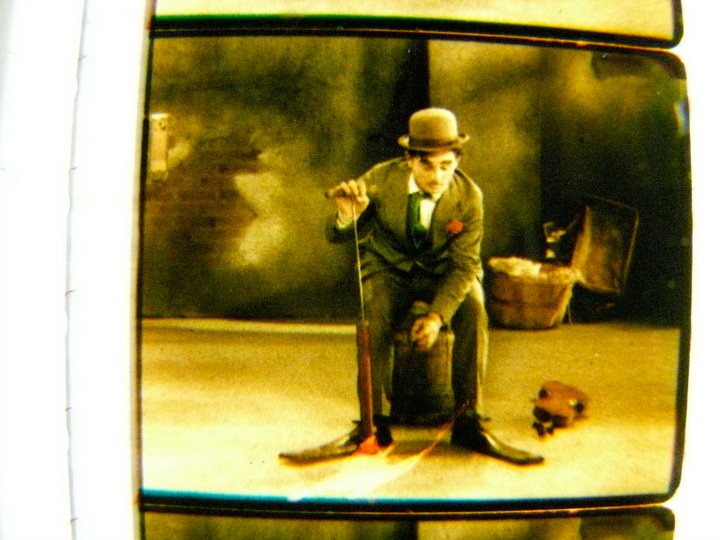 What stunning 2-Strip Technicolor 35mm frames we have here!! Everyone must agree? Does anyone know of the progress of the 2012 restoration of the complete
"KING OF JAZZ"
(1930)? There was no update in the later Vitaphone Project installments? Here is the link
http://www.picking.com/vitaphone104.html
" target="_blank" target="_blank" target="_blank" target="_blank" target="_blank" target="_blank" target="_blank
As you can see, the newly found 1930 nitrate print has superior color over the 1990's washed out VHS version that was a patch-up job reconstructing a battered 16mm dupe with a 1933 (heavily altered) 35mm re-release of
"KING OF JAZZ"
. (The 1933 version was missing several numbers, such as "
I'd Like To Do Things For You
")...
I just wondered if anyone had any news on this film, and/or the restoration? I would love to see it on Blu-ray one day. Especially now a fragile, but COMPLETE nitrate Technicolor version has been found, along with all of the Vitaphone discs for the 1930 version; (for anyone who doesn't know the story; "King Of Jazz" was re-released in a cut version in 1933, and this is the version that has been circulating ever since... Along with a complete 16mm version spliced into it to create a kind of hybrid version of the original, but it was only released on VHS. If you compare the pictures above with the wishy-washy VHS version it is incredible.